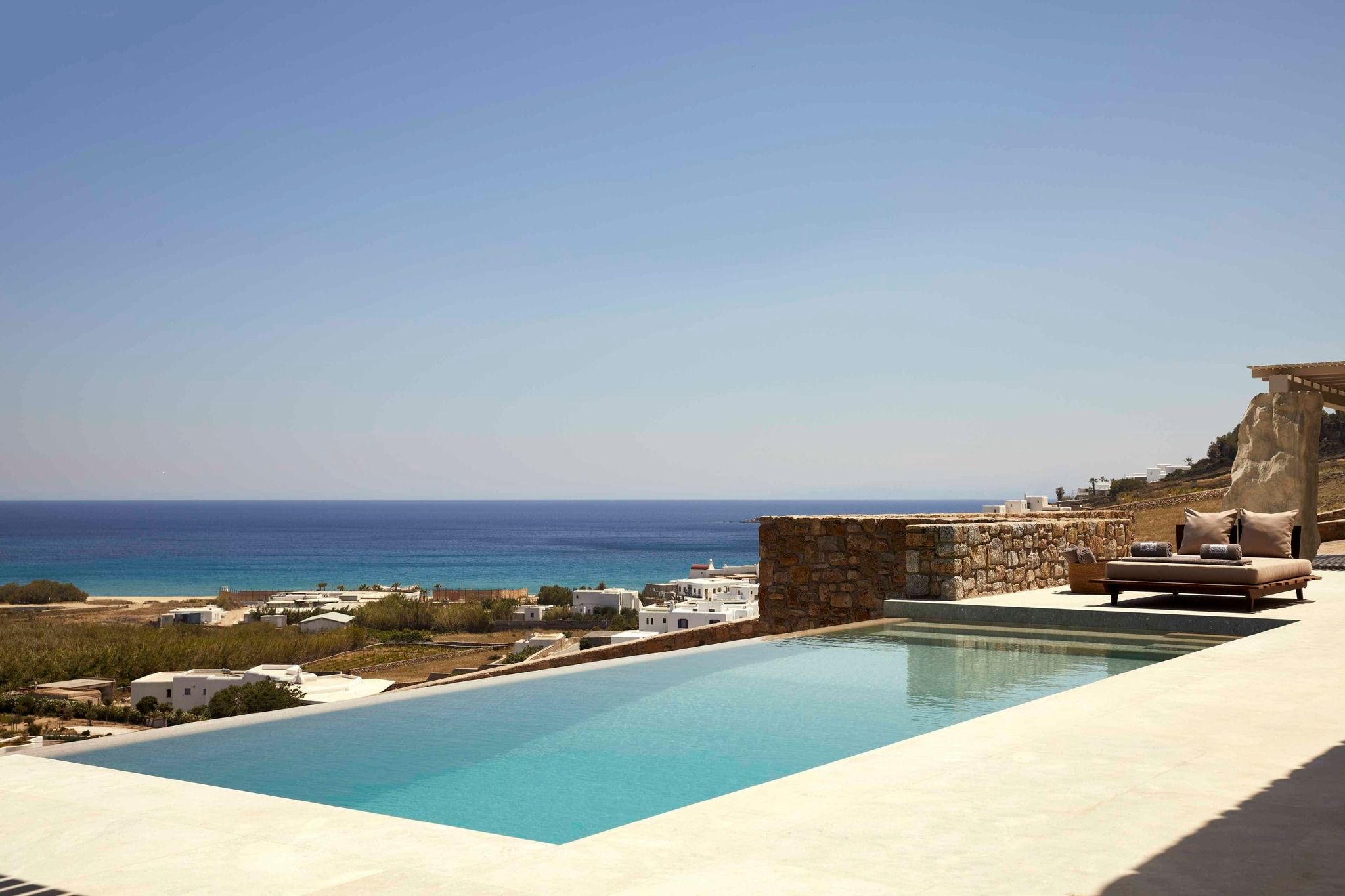 Welcome to The Greek Villas, Greece's leading luxury rental agency. With more than 500 properties in the most sought-after locations. We offer an extensive list of services and are dedicated to creating a stress-free vacation experience.
Why us?
We are an experienced, dedicated team of hospitality experts with a hands-on approach that focuses on you and your needs. Our sense of quality service extends well beyond renting a property. We are with you every step of the way, from choosing the destination that best suits your needs to the luxury retreat you will be staying in and everything else that consists of your vacation. We will take care of all the details concerning your up and coming vacation leaving you carefree. Isn't this what taking a vacation is really about?
Our portfolio of luxury villas is as diverse as our international clientele. Yet every single one of our luxury rentals has been carefully vetted by our team to make sure that they are up to the high-quality standards you are looking for.
Whether you're looking for a beachfront haven or a grandiose secluded mansion, we have the perfect luxury retreat for you and your loved ones.
About us
Founded in 2010 by Vasilis and Anezina Pandi, The Greek Villas is a family-run business that draws on more than thirty years of leadership experience delivering the ultimate luxury experience for travelers.
Headquartered in Athens, the company now boasts an extensive collection of more than 400 exquisite villas across mainland Greece and 34 islands. A robust portfolio that ranges from charming beach villas to glamorous mansions in Greece's dreamiest destinations. At The Greek Villas, we pair the luxuries and comforts of a top hotel with the freedom of feeling at home. Be sure to find the ideal retreat that best fits you. Each of our listings has been carefully inspected to make sure it complies with our rigorous list of requirements. The quality of the linens, the fluffiness of the towels, the firmness of the mattress, the complimentary toiletries, the electrical appliances, the wi-fi signal, and the sound system – when vetting a home, no detail is too trivial.
To top that off, we also provide 24/7 concierge service and invaluable information on each destination. We will provide customized itineraries with tips and advice based on your exact needs and your ideal vacation. Including the best beaches, gastronomical must-try meals, hidden architectural gems you can visit, and many more.
Spectacular properties that you can call home!
Videos
Once the boho alternative to the cosmopolitan lifestyle of Paros, the island of Antiparos has become over the last years the best kept secret of the world.Discover Antiparos with The Greek Villas.

Come summer and the world's rich and famous start descending for their annual pilgrimage to the indisputable queen among Greek islands. Discover Mykonos Island with The Greek Villas.

With its natural beauty, wide variety of things to do, and excellent local gastronomy, Paros has a little of everything that you would expect from a Greek island - and more. 

Keep inspired and dreaming of travel with The Greek Villas wanderlust video