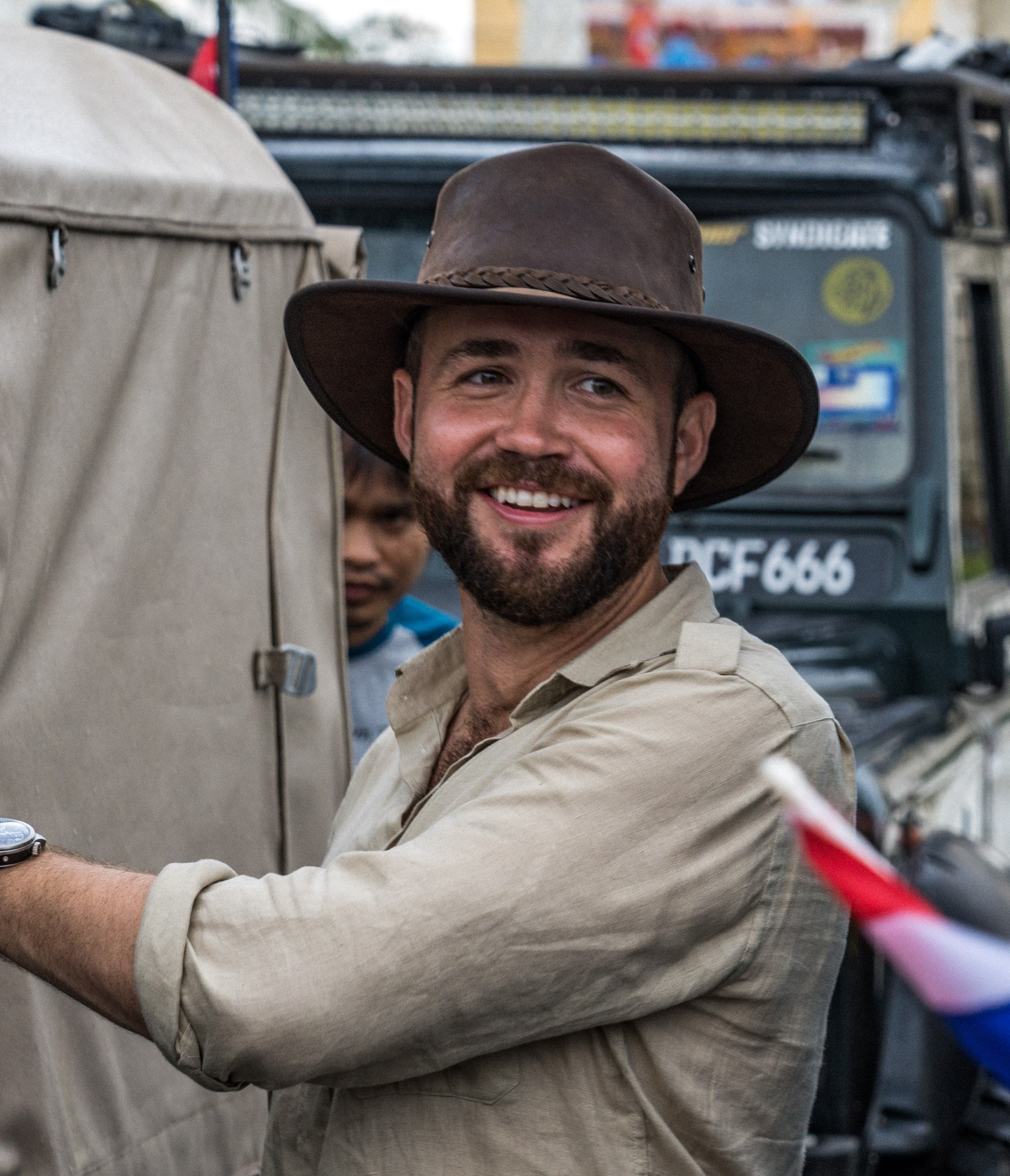 Alex Bescoby
Adventurer
,
Grammar Productions
Alex is an award-winning filmmaker with a love of travel, history and storytelling. Alex co-founded award-winning independent production company Grammar Productions, with the intention of making innovative documentaries that delve deeper into history and how it affects the lives of people and societies around the world today.
His work has taken him to some of the less-travelled corners of the world, including the back-country of Sierra Leone, the remote Peruvian Andes and the insurgent-ridden southern- Philippines. He learned to understand these very different places through studying their histories – best done by forming close bonds with the people who live there.
In 2019 Alex completed his epic The Last Overland expedition, playing homage to one of the most iconic and challenging road journeys, the 1955 Far Eastern Expedition from London to Singapore. To recreate this historic journey (this time in reverse from Singapore to London) Alex worked alongside one of the original team, Tim Slessor – a sprightly 87-year-old. For the 63 years, Tim has dreamt of revisiting the journey, and in an amazing twist of fate, 'Oxford' – one of the original Land Rovers used in the 1955 expedition.
United in their passion for history, adventure and all things Land Rover, Alex and his support team forged a path across dense rainforests, towering mountain ranges and arid deserts, travelling 10,000 miles from Singapore and returning the car back home to the UK. The expedition was supported by a number of high-profile brands such as Land Rover, Singapore Tourist Board, Craghoppers and Fortnum & Mason, plus many others. The Last Overland: Singapore to London: The Return Journey of the Iconic Land Rover Expedition, with a foreword by Tim Slessor, was published by Michael O'Mara on 29th September 2022. The book also coincided with a four-part documentary series, which is currently available to watch on All 4 and is being distributed through Entertainment One (eOne) globally.