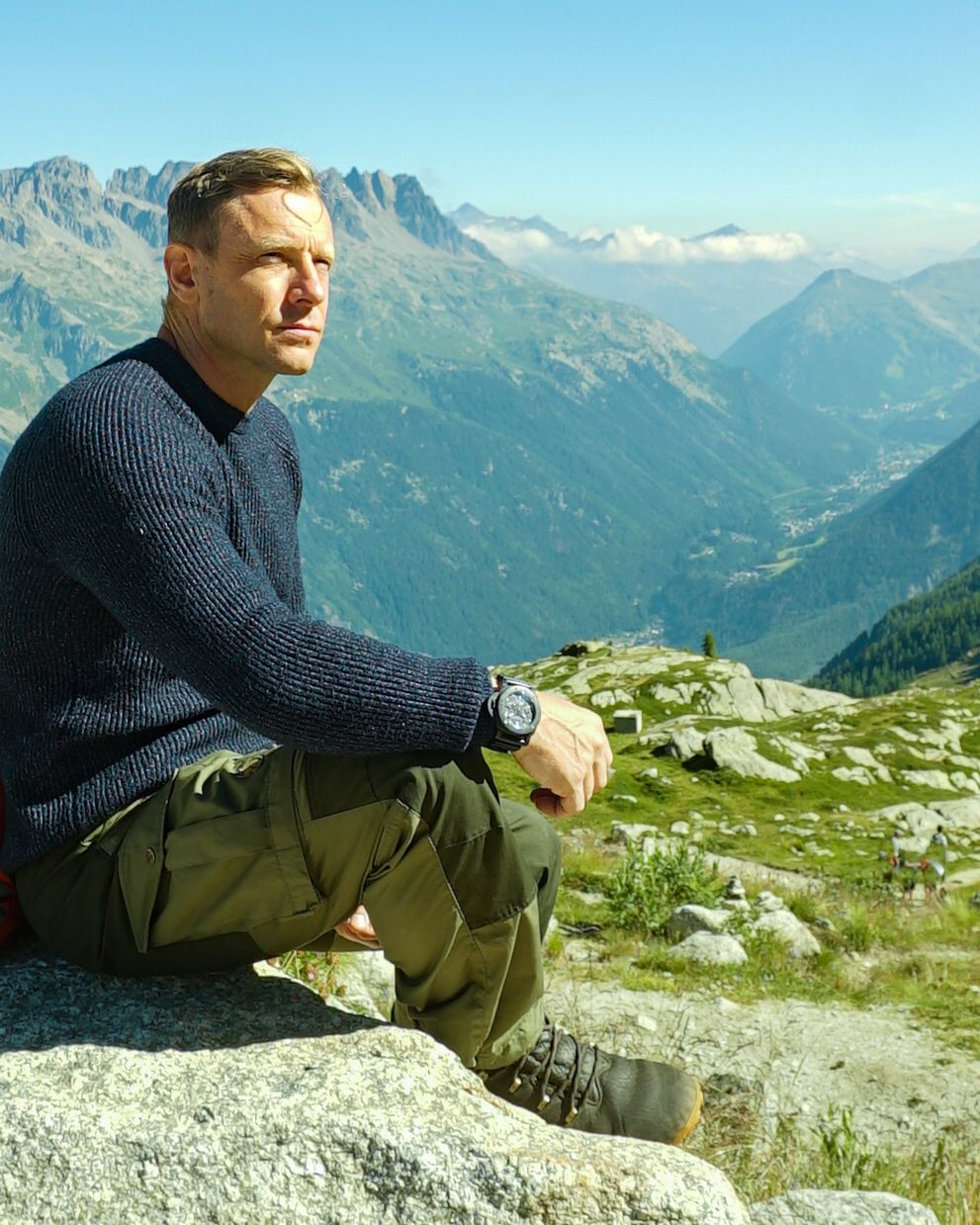 Andy Torbet
Underwater Explorer, Technical Diver, Skydiver and Extreme Adventurer. Also TV Presenter, Writer and Speaker
United Kingdom
Andy Torbet is an underwater explorer, technical diver, skydiver, climber, kayaker and extreme adventurer. He is also a TV presenter, writer and speaker having, at last count, presented 14 BBC and 1 Discovery US series, written over 80 articles for publications as varied as Diver magazine to FHM and published 1 book.
Andy has co-developed and will present a new CBBC series, Beyond Bionic airing in February 2018. The series will be high octane and fast-moving, as Andy attempts to match, if not beat, the superpowers of animals using engineering and ingenuity - watch this space!
In primetime, most recently Andy co-presented Titanic's Tragic Twin: The Britannic Disaster with Kate Humble for BBC One, and landmark series Britain's Ancient Capital: Secrets of Orkney for BBC Two. He's a regular on The One Show and Coast.
Andy spent 10 years in the British Forces as a Diver, Paratrooper and Bomb Disposal Officer. During his time he commanded the Army's Underwater and Airborne Bomb Disposal Teams as well as the High Risk Search Team of the Maritime Counter Terrorism Unit. He deployed on operations in Bosnia, Kosovo, Northern Ireland, Iraq and Afghanistan.
Andy is an accomplished and respected underwater explorer with a high level of skill and experience in deep, technical and cave diving which has taken him all over the globe. Using everything from the latest technology in mixed gases and rebreather to old-fashioned SCUBA he has mapped new submerged cave systems, discovered a number of lost shipwrecks from WW2 merchant-mans in the cold, dark water of the English Channel to 18th Century warships off uninhabited islands in Southern Patagonia. There is no environment more hostile and inhospitable to human life on Earth than underwater; only a few elite divers in the world can operate in the huge cave systems and extreme depths Andy explores.
He is also a professionally qualified climber and mountaineer, kayak guide and accomplished skydiver including performing a High Altitude High Opening jump from 28,000 feet for a science project filmed by the BBC and racing a Peregrine Falcon, the fastest animal on Earth, in free-fall achieving a win with speeds in excess of 240mph.
With a degree in zoology and a diploma in archaeology, as well as being a member of MENSA, he has an interest in a variety of academic and social subjects.
But he is an explorer at heart and the darkness of the undiscovered forever beckons.