28 Apr 2023
Etna Wild Foot - A unique cooking experience with chef Ben Tish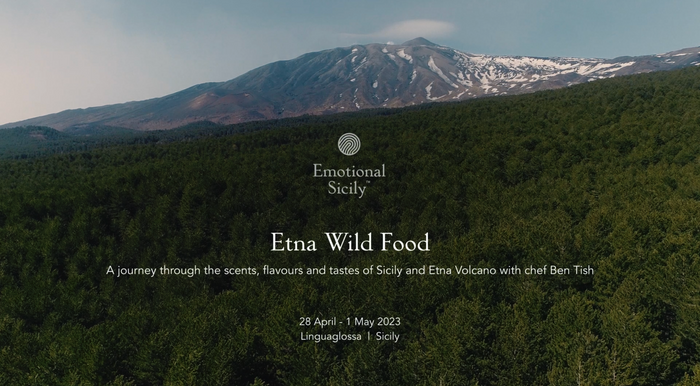 Join us on a 4-days immersive experience in Etna wine region of Sicily.
Embrace the culinary culture of Sicily into two exclusive cooking classes designed by Ben Tish at Palazzo Previtera in Linguaglossa.
Explore the terroir of Etna while indulging yourself in noble wines grown on volcanic soils, accompanied by the scent of warm bread imbued in precious olive oil.
28 April - 1 May 2023
4 days/3 nights