Expedition Cruising In Latin America With Last Frontiers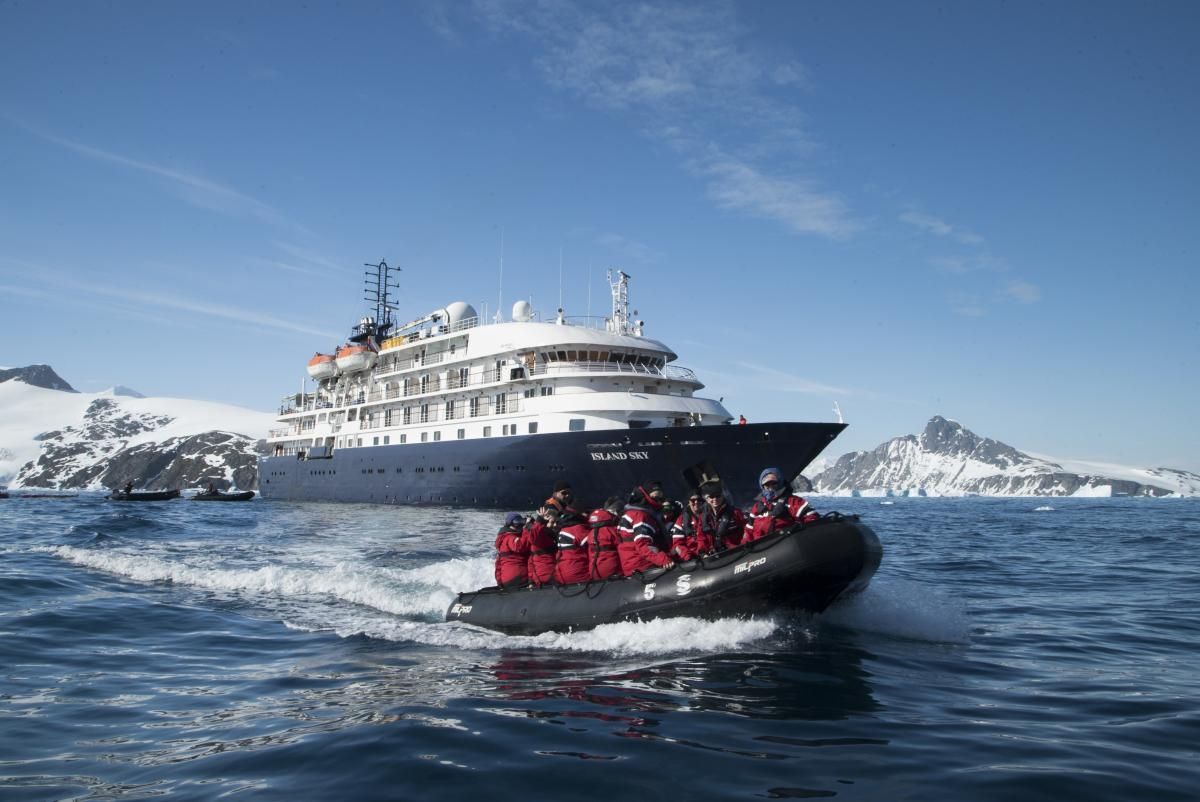 When it comes to cruising, people often have a 'love it or hate it' reaction. For those who haven't ever been on a cruise, for fear of being stuck 'doing nothing' , let us introduce you to our Last Frontiers selection of expedition cruises where, if anything, your days will be so packed with adventure you'll need another holiday afterwards! Whether you want to kayak past penguins and icebergs in Antarctica, fish for piranha in the Amazon or snorkel with marine iguanas and sea lions in the Galapagos, there is a vast array of daily tours and activities offered on all of our cruises. The boats are generally small (cruise speaking), with just 9 to 50 cabins, depending on the destination, meaning you'll receive more personalised attention from the on-board specialist guides.

Explore the Brazilian Amazon on the M/V Tucano
The M/V Tucano takes you into the deepest darkest depths of the Brazilian Amazon in true explorer style. This classic, wooden-cabined riverboat will have you cruising in air-conditioned comfort and provides a wonderful place to relax after the selection of daily excursions, each starting around 6 or 7am each morning. This is a cruise for those who have a thirst for knowledge and a keen appreciation of nature at its most wild. Whilst you can opt for a 4 day/3 night 'Into the Wild' cruise, we'd strongly recommend the signature 7 day/6 night 'Voyage to the Heart of the Amazon' cruise, as you'll go further, see more and experience the Amazon more deeply.
https://www.lastfrontiers.com/hotels/brazil/amazon-lodges/tucano



Wrap up warm for an Antarctic dream
Follow in Shackleton's footsteps (in considerably more comfort) by setting off from the southernmost tip of Argentina (or occasionally Chile) and setting sail through the notorious Drake Passage, towards the White Continent. At Last Frontiers we recommend a number of expedition cruises which all have zodiac boats on board for daily excursions of the peninsula, and specialist guides (in subjects such as history, ornithology and photography) who give lectures on their specific topics. For the particularly adventurous some cruises offer kayaking, overnight camping on ice, mountaineering and cross-country skiing. Cruises are usually between 5 and 18 nights long and if you would prefer to avoid the Drake Passage altogether, there are a number of cruises that avoid this section by flying to King George Island.
https://www.lastfrontiers.com/antarctica


Sail around the Galapagos
High on the list for any keen naturalist is a visit to the unique Galapagos Islands, a truly 'once in a lifetime' experience. Whilst you can stay on one of the archipelago's inhabited islands, arguably the best way to explore the many different islands is by taking a cruise. All vessels in the Galapagos have at least one specialist naturalist guide on board to take guests on daily excursions and to provide lectures on relevant topics. Zodiac boats takes guests ashore and besides land visits, all cruises include activities such as swimming and snorkelling, whilst some additionally offer kayaking. There are also specialist dive boats (for experienced PADI certified divers only).

Cruises are usually 3, 4 or 7 nights long. We would always recommend a 7 night cruise to fully experience a range of islands and their wildlife. If the thought of 7 nights at sea is too much, then we suggest taking a 3 or 4 night cruise and combining this with a stay on one of the islands. For those keen to take in all corners of the archipelago in one go, then a full 14 nights are needed.
https://www.lastfrontiers.com/galapagos

What we offer and who we are
All the cruises we offer are fully immersive, active, educational and most importantly, fun. We can combine a cruise with other arrangements in Latin America. At Last Frontiers we have been arranging tailor-made holidays to Latin America since 1991 and our small, enthusiastic and knowledgeable team has travelled extensively in the region and has a real passion for Latin America.
Last Frontiers Limited www.lastfrontiers.com 01296 653000 info@lastfrontiers.com