Explorers Against Extinction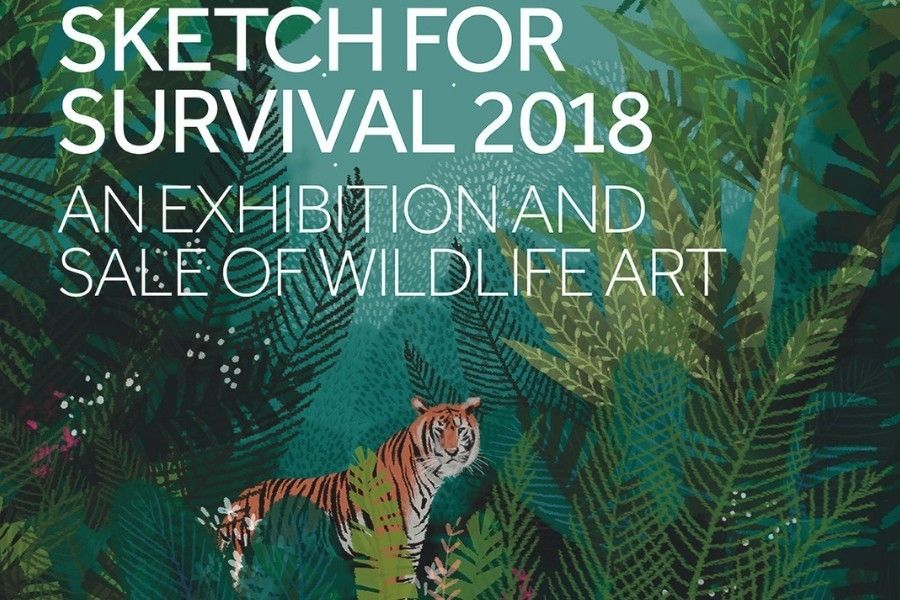 INTRODUCING THEOFFICIAL FAIR CHARITY, EXPLORERS AGAINST EXTINCTION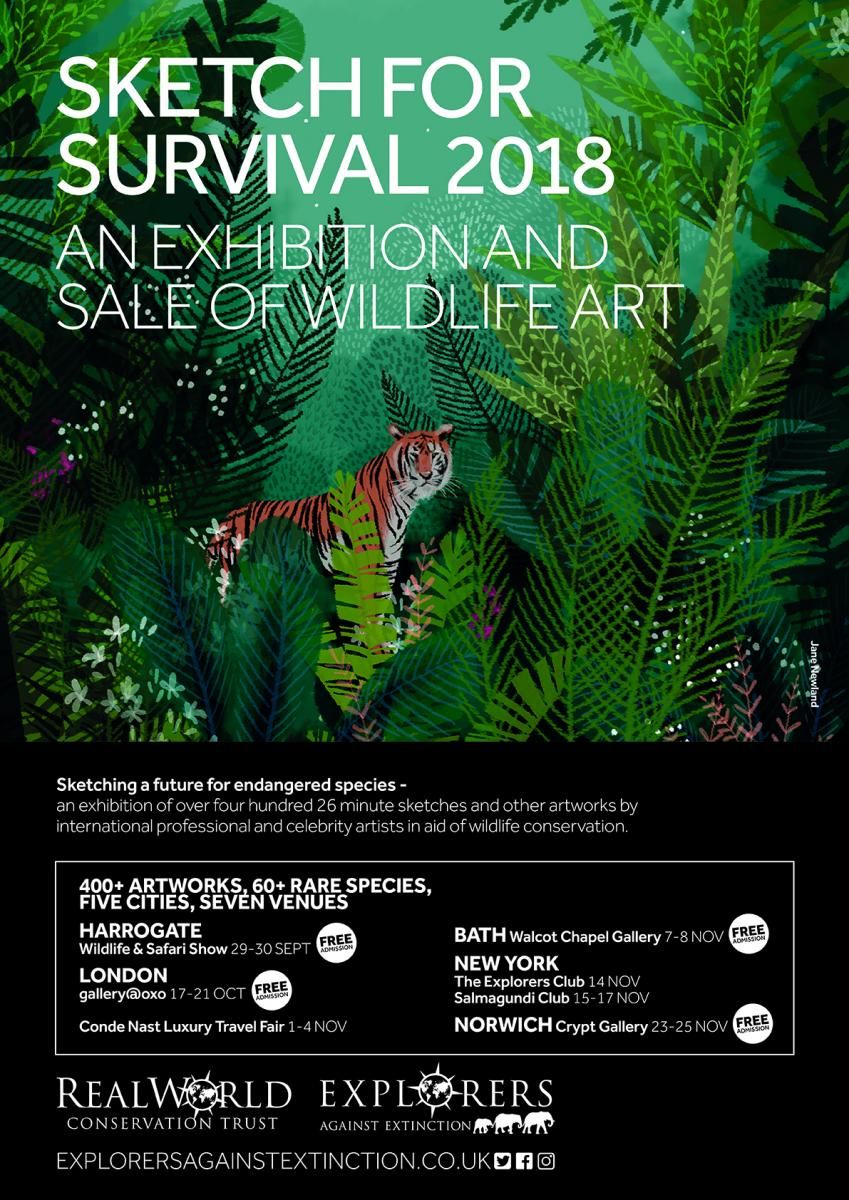 Explorers against Extinction is a wildlife conservation campaign organised by registered UK charity The Real World Conservation Trust (No 1177505). The primary aims of the campaign are to raise awareness about the threats facing the world's most iconic species and their habitats while also raising significant funds for nominated projects pivotal in the battle to protect them.
Our wonderful world has never been easier to explore – be it first-hand or vicariously with the help of books, films and documentaries. Despite many encouraging developments in the world of conservation, including China's ban on the trade in ivory, many iconic species sadly still face a battle for survival. We wanted to unite voices who care about the wild to impact real change.
All five species of rhino remain endangered, with three rhino poached for their horn every day. 40% of lion have been lost in the last 20 years while only 4,000 tigers are left in the Indian sub-continent – down from 40,000 a half century ago. African elephants are currently slaughtered for their ivory at a rate of 55 a day. That's one every 26 minutes.
Ultimately it was this shocking statistic at the heart of Sketch for Survival, a core annual element of Explorers against Extinction.
Sketching a future for elephants and other endangered species – the 26 minute artworks with a conservation message
In Spring 2017 the team at Explorers against Extinction set about writing to high profile individuals and award-winning wildlife artists to ask if they would consider supporting our campaign by spending just 26 minutes on a sketch of an endangered animal.
The plan was to exhibit the sketches before auctioning them in aid of partner projects. An exhibition tour would help to raise awareness about the plight of the world's wildlife. We approached dozens of UK artists and celebrities from Hugh Grant to Hugh Fearnley Whittingstall.
It all went very quiet.
We wrote more letters.
By early summer artworks started arriving at our sleepy trust headquarters in Happisburgh, Norfolk – initially from UK artists but then from further afield, from Germany, Italy and the US. We received many lovely notes and phone calls. Many artists felt passionately about our cause and what we were trying to do and had generously chosen to spend far longer than 26 minutes on their submission, donating beautiful complex and time-consuming artworks to Sketch for Survival.
A Stephen Fry sketch and a Dame Judi Dench watercolour then arrived in the same week – you can imagine our excitement.
The 2017 collection comprised 161 artworks from artists in 16 countries and sold for over $50,000 helping three important wildlife conservation projects in Botswana and Kenya.
The 2018 collection which we are delighted to be exhibiting for the very first time at the Conde Nast Luxury Travel Fair has over 400+ wildlife artworks from artists in 30+ countries, from Iran and Pakistan to the US and Japan – the response this year has been overwhelming, and we are hugely grateful for the tide of support.
We are proud to include artworks by three Oscar winners, an international best-selling author and the world's most famous living explorer in our 2018 collection.
More than 60 rare and endangered species have been represented from lemurs in Madagascar to the saiga of the Mongolian steppe.
The plight of many of these rare species is real – with habitat loss, human/wildlife conflict, poaching, pollution and climate change contributory factors in the steep decline of so many iconic species.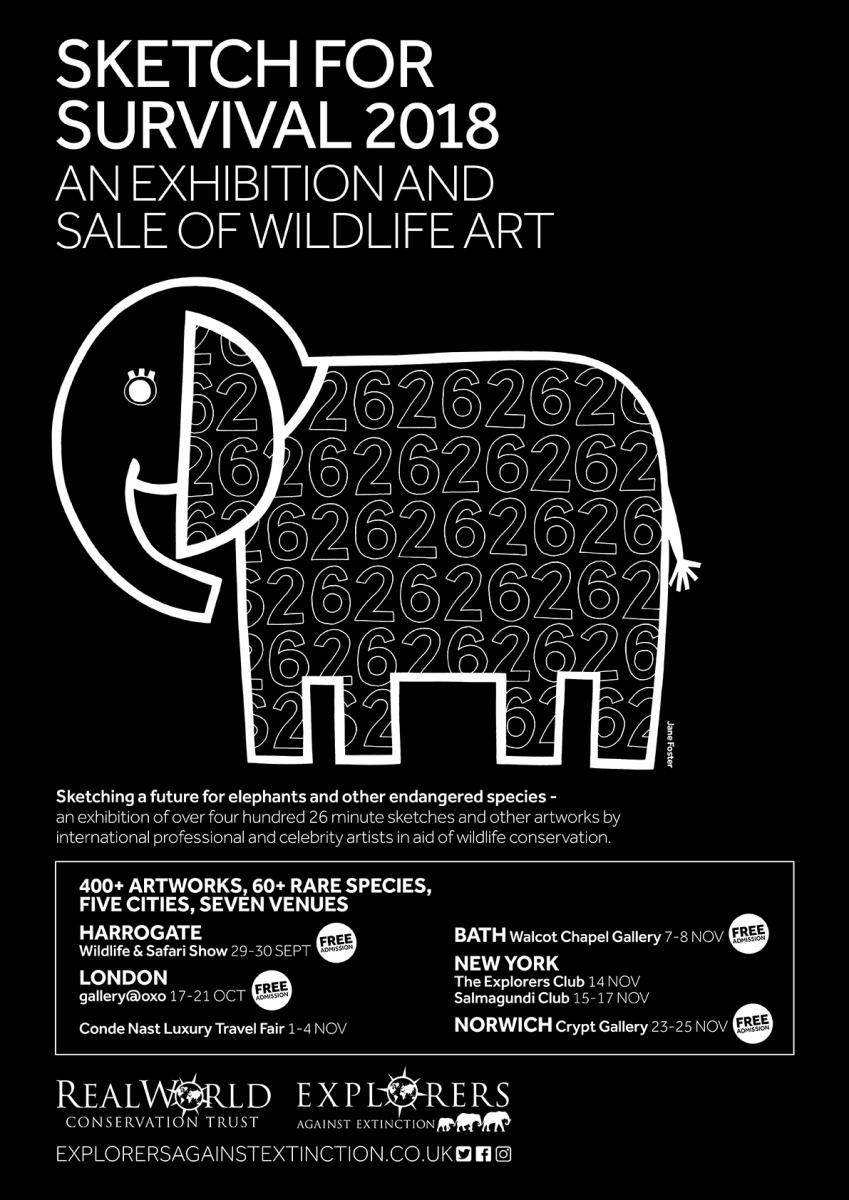 By coming to the exhibition, or by bidding for an artwork in the auction, which concludes on Sunday 25 November, you will be supporting wildlife conservation.
Just like wildlife conservation, we know art is a great talking point – enjoy, discuss, share with your friends and help us safeguard a future for elephants and other iconic species.
To find out more about this year's projects please visit http://www.explorersagainstextinction.co.uk/conservation-charities_2018