26 Oct 2022
New Zealand: Connect to nature in pure luxury | 5 secluded retreats in 5 exclusive destinations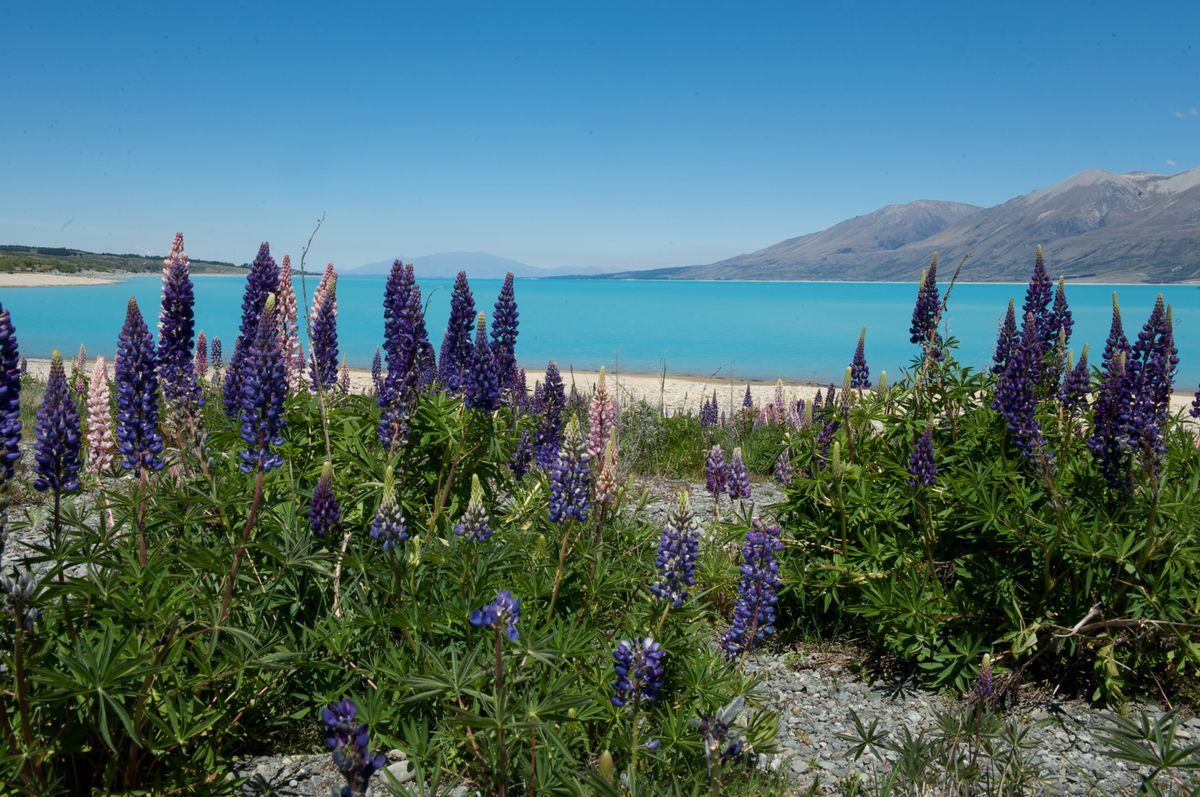 As the world moves from a period of isolation to accessibility through travel, there is now, more than ever, a deep desire to connect; to people, places, cultures, and nature.
New Zealand has long been a destination for spectacular landscapes, active adventures, Maori culture and friendly people. But it is more than that. It is a land of ancient stories, enriching and meaningful experiences, natural wonders, innovative cuisine and a people with a deep connection to nature.
At TravelEssence, we seek to take you off the beaten path to discover hidden gems, meet the locals, have conversations that make you think and reflect, immerse yourself in nature and most importantly, feel changed by the end of your holiday.
1. Embrace isolation on Stewart Island
Stewart Island is known to the Maori as Rakiura, which means "the land of the glowing skies". Secluded off the coast of South Island and part of the Dark Sky Reserve, it is a place where kiwi outnumbers humans 50 to 1. Once you step off your scenic flight, you will soon realise that the pace is slow and that birds and nature are in control.
Complete relaxation is a definite prospect on Stewart Island. If you feel like stretching your legs and breathing in the fresh air, you can explore the natural scenery on a hike or bike ride. As you wander through the native bush, varieties of bird species are sure to keep you company.
At this destination, you choose whether you want to meet locals or connect to nature away from people and traffic. If the latter is what you desire, stay in a luxurious Pod in an exclusive piece of paradise on the island. They are designed both for environmental sustainability and an immersive experience in nature.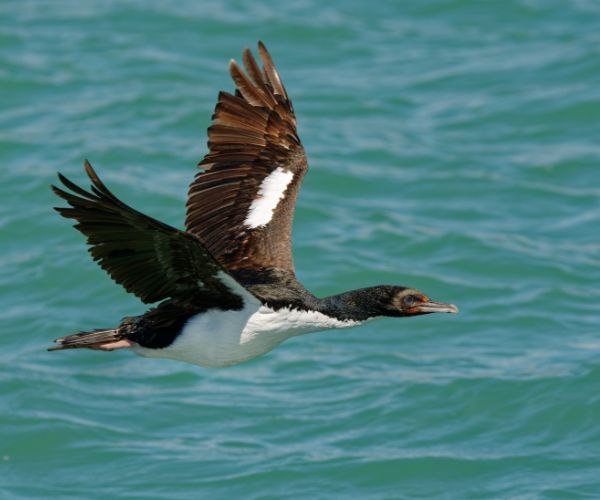 In the evening, relax on your private deck with a cheese board and a taste of local wine. As dusk turns to night, prepare for a dark-orange-purple sky to change into a dazzling display of a billion stars. Use the telescope nearby to observe the moon and constellation of stars in the Milky Way far away.
2. Experience unique landscapes on the Banks Peninsula
Drive south from Christchurch through the Banks Peninsula and experience unique landscapes formed from the remains of two volcanoes. Against a background of rolling hills, take long walks through native bushes to view endless bays. On your walk, visit an ancient Maori site or spot dolphins in the waters below. Follow the trails until nature merges with towns and step into another world with a visit to the charming Akaroa with its French street names and colonial architecture.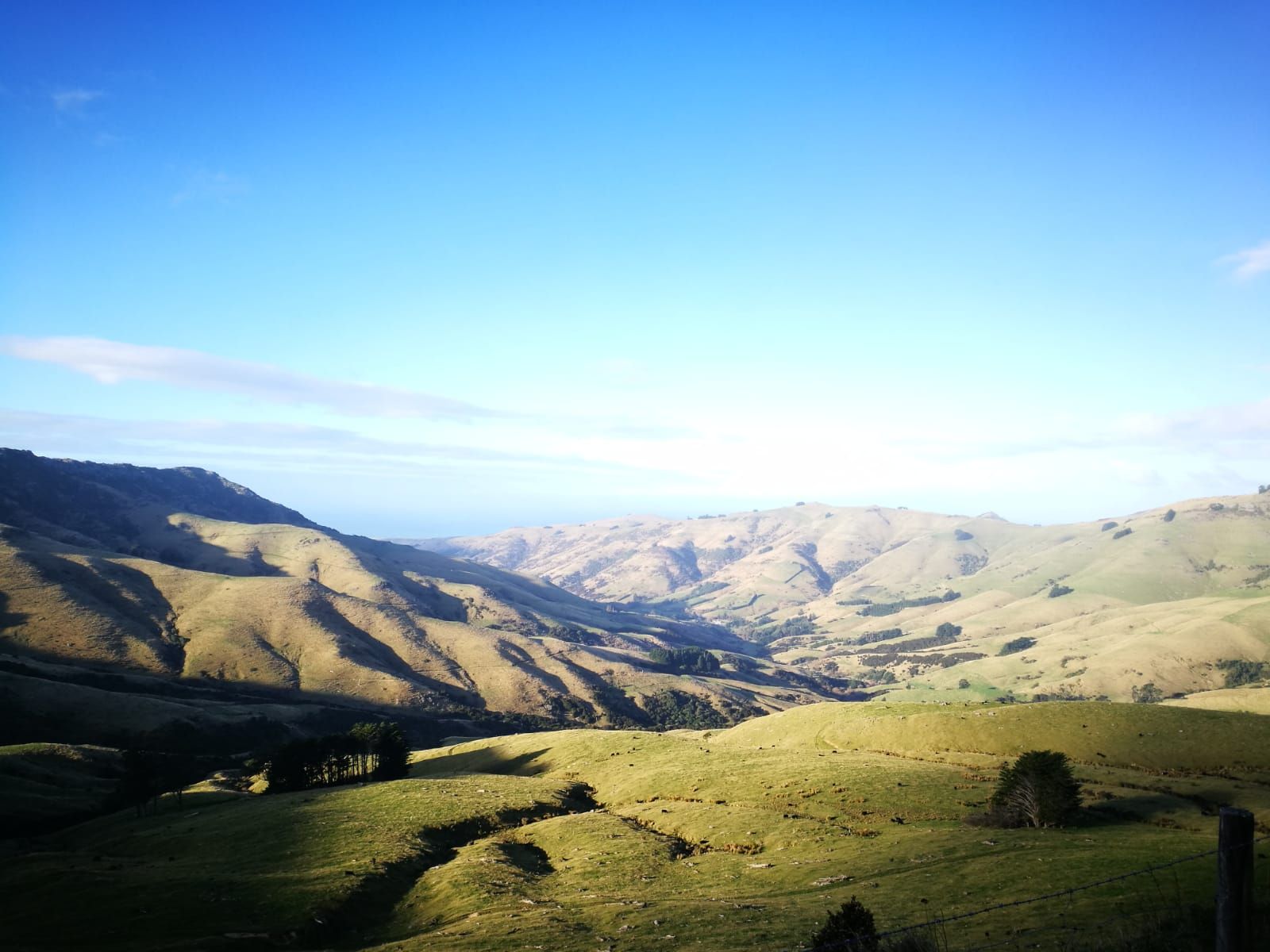 Hidden amongst the bays of Banks Peninsula and nestled in the hills of a coastal farm is a retreat of luxury villas that guarantee an unforgettable experience. Features include award-winning architecture, stylish interiors and exceptional service. Peace and tranquillity prevail in this slice of heaven, where only the sounds of the waves, wind and birds break the silence. Feed your soul with fresh farm-to-table produce and savour the locavore experience with all ingredients collected within a 100-kilometre food footprint of the farm.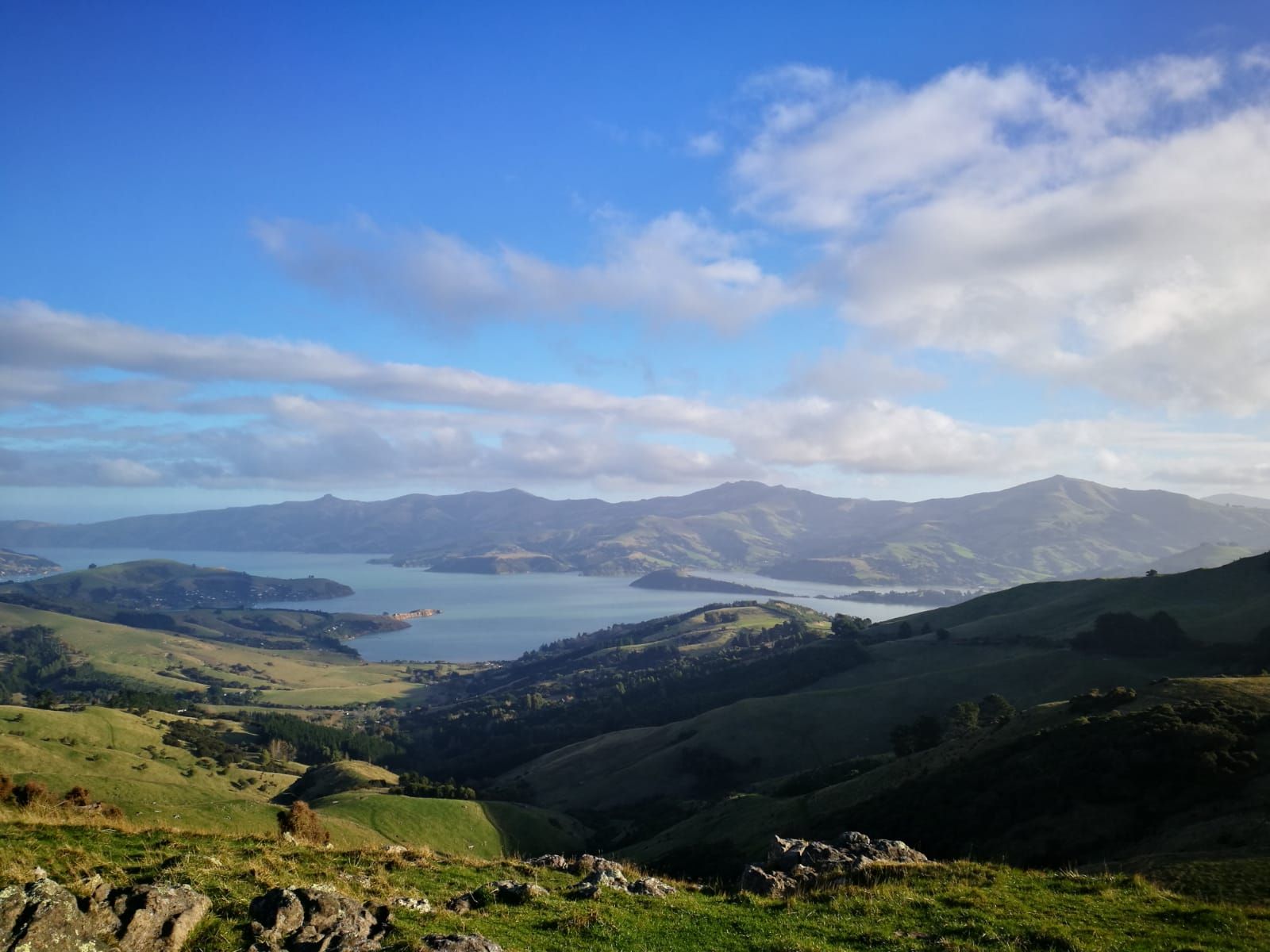 3. Explore the historic Hawke's Bay wine region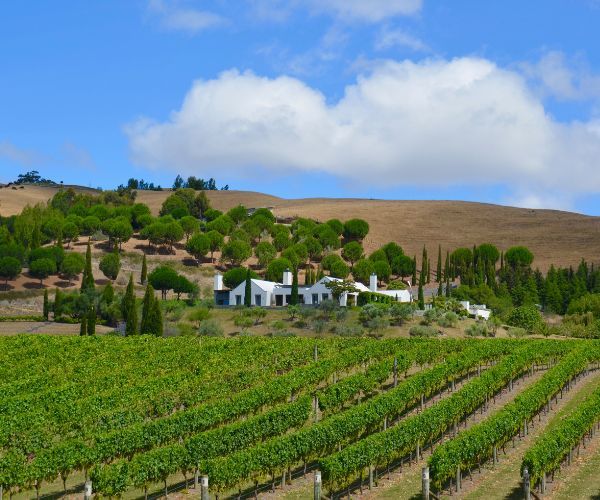 Discover sun-soaked vineyards and wineries in the lively Hawkes Bay area on the east coast of the North Island. Sip on award-winning Chardonnay in the oldest wine-growing region in New Zealand and learn about the terrain and the wine-making process. In Napier, stroll along the historic streets and Art Deco buildings or head to a traditional farmers market for gourmet goods. Combine wine-tasting, exercise and a fresh sea breeze with over 200-kilometre cycling trails along the coast and vines.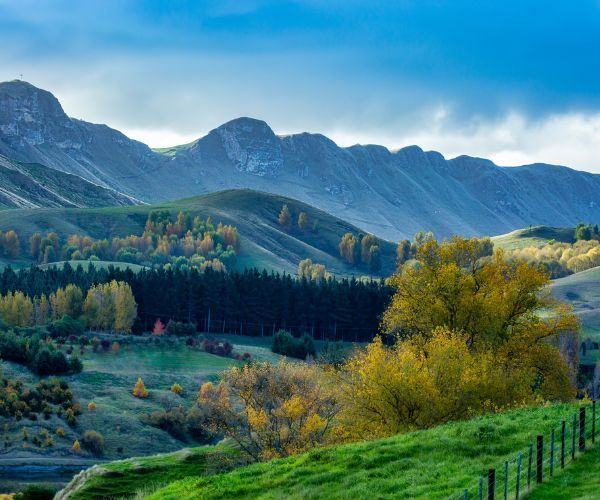 Among the picturesque Hawkes Bay vineyards is a boutique luxury lodge where you will enjoy personal care and attention. The owner and chef planted over two acres of gardens with organic herbs and vegetables, fruit trees, and native trees and shrubs. The lavender garden is the source of the essential lavender oil used in the luxurious bathroom products, and most of the water is from filtered rainwater. Everything you see, touch and smell has been carefully considered and hand-selected.
4. Be enchanted by Lake Taupo
Lake Taupo is one of the most beautiful natural wonders in the world. Found in the heart of North Island, surrounded by cliffs that contain the secrets of ancient Maori rock carvings. In an area overflowing with geothermal activity, recharge and rejuvenate your mind and body in nearby hot springs and bubbling mud pools. Or take a stunning scenic flight over Lake Taupo and the nearby active volcanoes.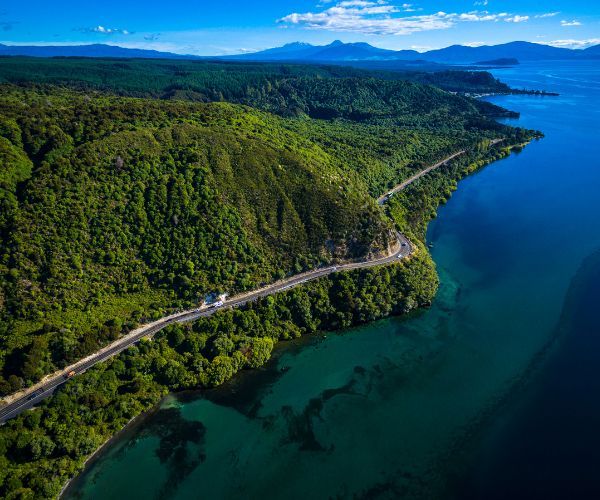 After a day of trout fly fishing in one of the most spectacular parts of New Zealand, retire to a boutique luxury lodge on the edge of Lake Taupo. The beautiful property was designed to maximise mountain and lake views that you can soak up from your private deck. Enjoy delicious meals prepared just for you and indulge in sunset hues that paint a colourful mural on the lake's edge.
5. Escape to an eco-friendly oasis near Auckland
Auckland exudes urban elegance wrapped in exquisite scenery and a superb natural backdrop. A diverse hotspot for food, art and culture, as much for beaches, volcanoes and islands. You could spend your days shopping as much as surfing the waves. After a few days of discovering this vibrant city, you may want to escape to a place that will pamper your spirit and awaken your senses.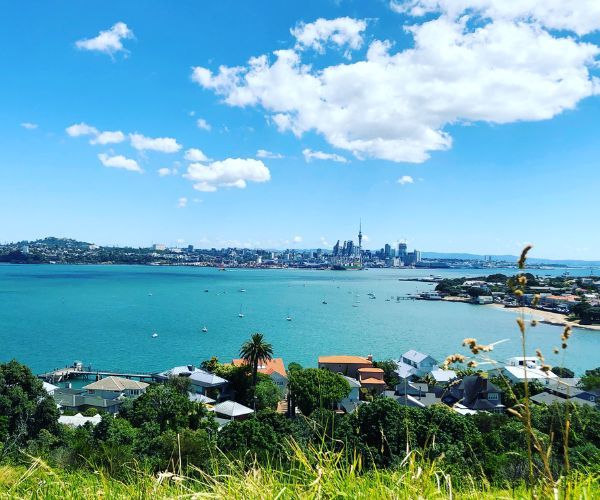 A short drive from Auckland is a boutique luxury lodge surrounded by acres of ancient podocarp forest and panoramic views of endless hills and spectacular beaches. A secluded retreat inspired by the beauty of nature and fuelled by a passion for organic garden-to-table dining and sustainability. Experience authentic New Zealand hospitality with personal service and attention to the smallest detail.
With wellness being a high priority here, treat yourself to calming morning yoga and meditation. Ease into the day with long coastal walks or find hidden spots to do some bird watching. If you feel revitalised by being active, go cycling near the beach or catch a wave on your surfboard. Most importantly, in connecting to nature and perhaps even yourself, feel like you are home.
Discover more destinations with Travel Essence here - https://www.travelessence.co.uk/