1. Marvel at the neon lights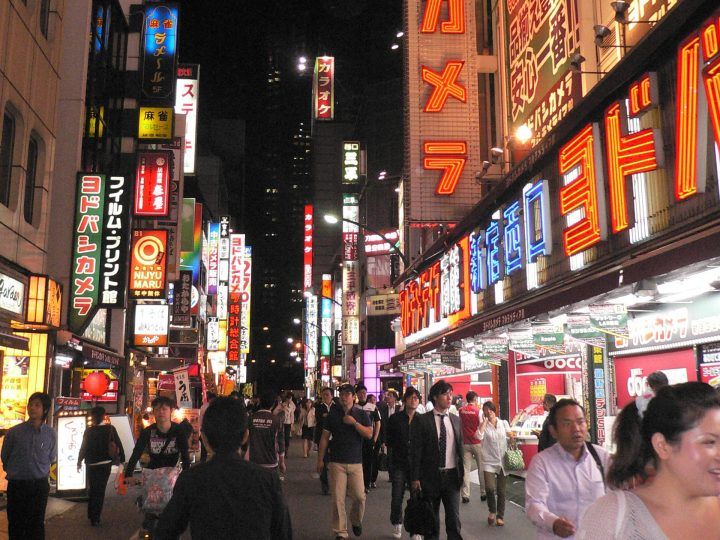 Tokyo's neon lights are famous for a reason. Walk around the Kabukicho, Shibuya and Akihabara districts to see beams of light streaming upwards, advertising everything from comic book shops to tiny restaurants on the top floors of office buildings. Glowing skylines aren't confined to Tokyo though. Japan's top foodie spot, Osaka has neon bright enough to compete with the capital – head to the Dotonbori area to see the iconic illuminated 'Glico Running Man' reflecting on the river below.
2. Dip in an onsen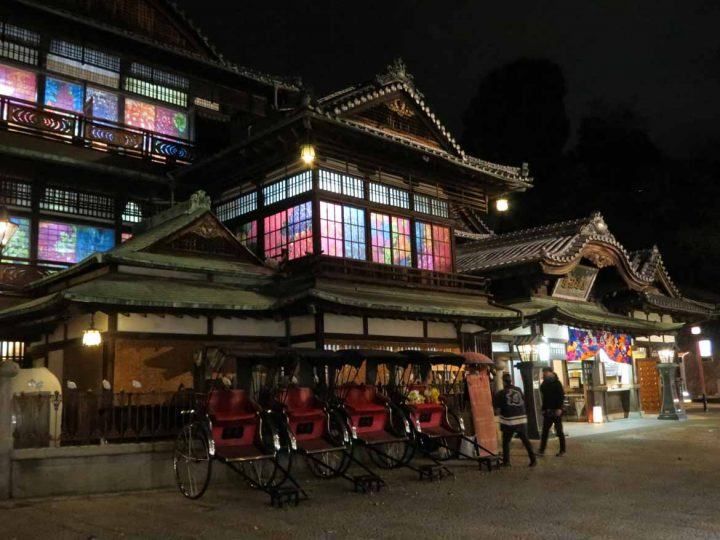 Japan's volcanic landscape has gifted Japan with countless hot spring baths, or onsen. They can be found across the country and locals flock to spa towns in search of a relaxing dip. Onsen range in size, style and etiquette – traditional Dogo Onsen is the oldest in Japan and said to be the inspiration for the Ghibli film Spirited Away; Osaka Spa World is an extravaganza with themed onsen across many floors; and in Yudanaka, snow monkeys spend lazy days in their very own onsen. To experience one of the most blissful ways to pass the time, read our guide to onsen etiquette, there's more to it than you might think!
3. Spot or meet a geisha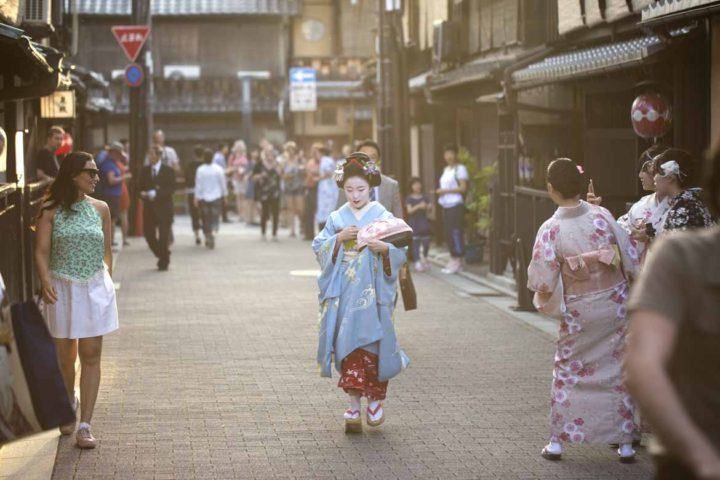 Save for the occasional clump of tourists, the Gion area of Kyoto is just as it always has been; a district with a warren of narrow alleys lined with traditional wooden houses and okiya - geisha training houses. If you're lucky, you may spot a maiko (apprentice geisha), resplendent in kimono and kanzashi (hair ornaments), shuffling between appointments.
For something really special, it is possible to meet a maiko, learn a bit about her life, watch a traditional dance, and play a drinking game or two.
4. Rub shoulders with the locals at an izakaya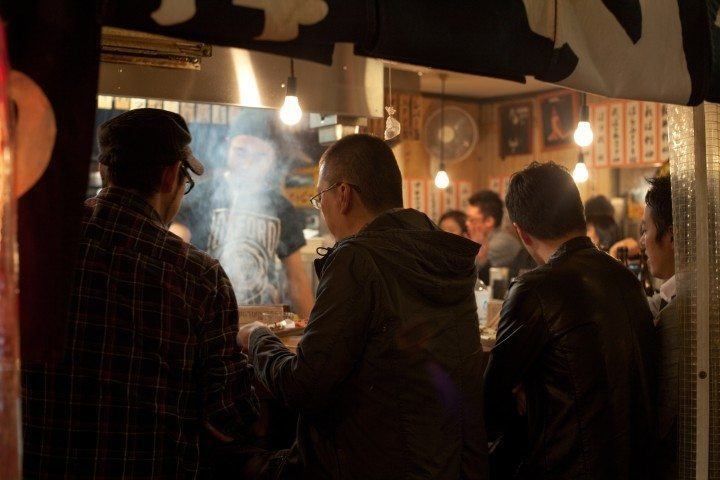 To see the locals let their hair down, spend an evening at an izakaya. These informal inns with their laidback and lively atmosphere draw hardworking salarymen after a chilled beer and a bite to eat at the end of a long working day. You can't go wrong with the food here, so try a bit of everything.
5. Visit temples and shrines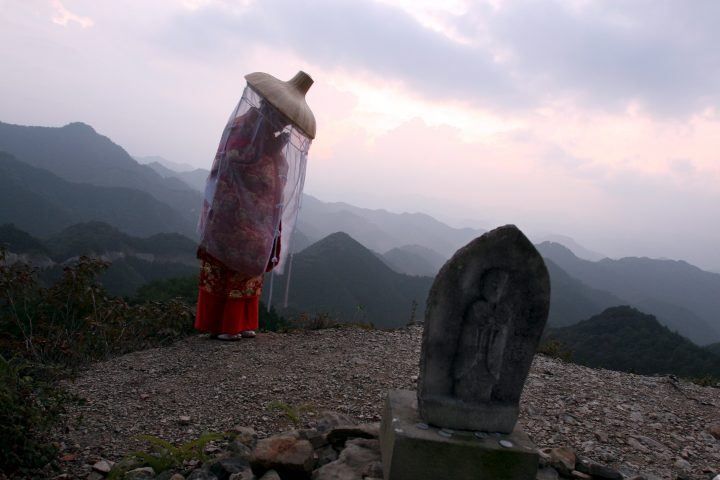 While the photographs of Kyoto's temples may be familiar, many first-time visitors are surprised by the prevalence of Buddhist temples and Shinto shrines. It's not even unusual to stumble across a traditional wedding or chanting monks in the areas of Tokyo where skyscrapers blot every part of the landscape. Old and new stand side by side just about everywhere; whether you're in the heart of the city or 1,000ft up a mountain, chances are you won't be far from a place of worship.
6. Stay at a ryokan and/or a Shukubo temple lodging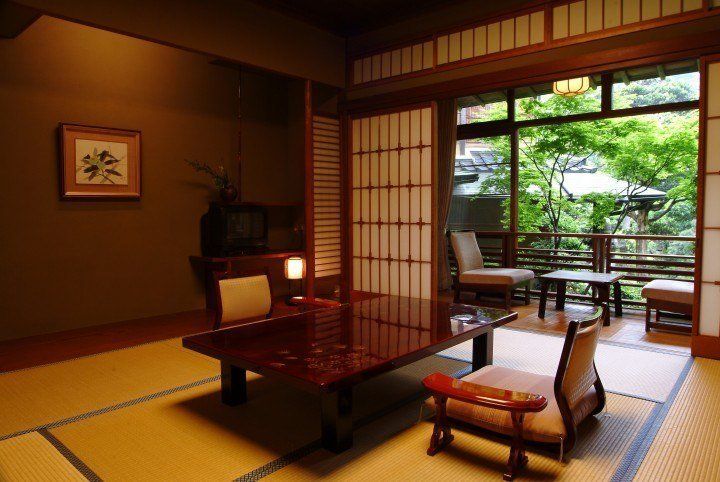 For something truly special, spare a night to stay somewhere traditional. With tatami mat rooms, super soft futon beds and sliding fusuma doors, both ryokan and Shukubo temple lodgings offer the chance to experience a slice of Old Japan.
At temple lodgings you'll eat delicious vegetarian food and wake early to channel your spiritual side at morning meditation with the monks.
While staying at a ryokan, you'll be given a yukata to wear for your kaiseki dinner. With picture perfect little dishes that look almost too good to eat (almost!), it may well be a highlight of your culinary Japanese journey. If you have any dietary requirements, be sure to let your ryokan know in advance. Local and seasonal food is bought in an amount that's just perfect for the number of guests.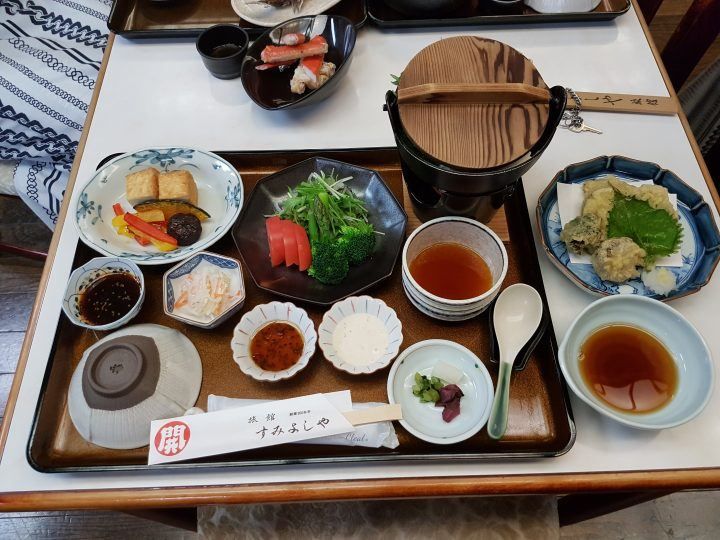 7. Visit the Hiroshima Peace Park and Museum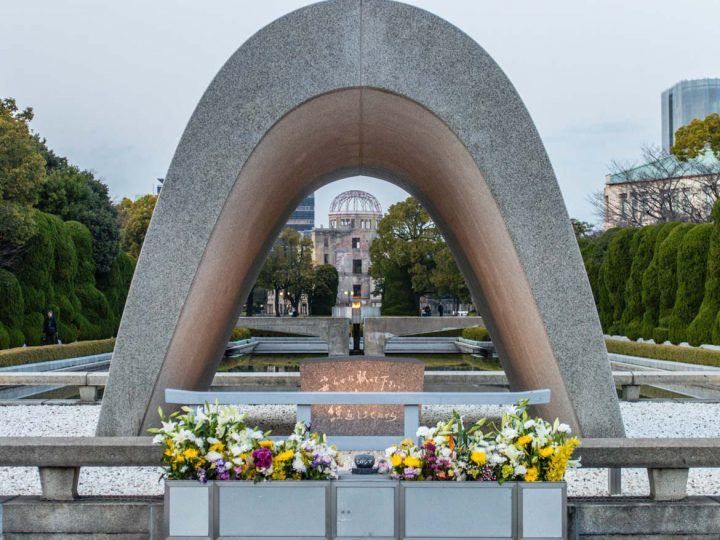 The Hiroshima Peace Park and Museum ensures that the devastation of the atomic bombs used during World War II will never be forgotten. The displays are sobering but unaccusatory and the pretty neighbouring park offers light in the darkness. Spend half a day here before heading across the water to nearby Miyajima Island.
8. Ride the shinkansen (bullet train)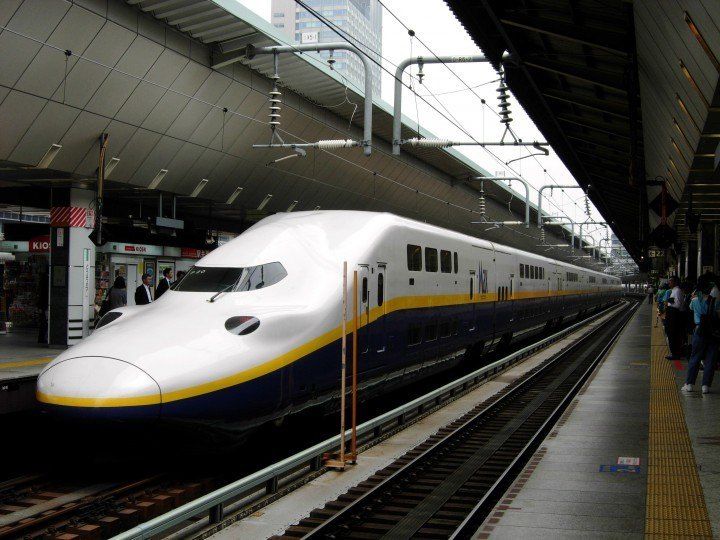 Japan's public transport is quick, efficient and always, always, on time. Gleaming bullet trains have been revolutionising cross-country travel since 1964, snaking from city to city at speeds of up to 320km/h. Despite this, carriages are peaceful, so you can pick up your perfectly curated bento box from the station and catch your thoughts as you see watch the scenery swish by.
9. Find your Zen in a Japanese garden​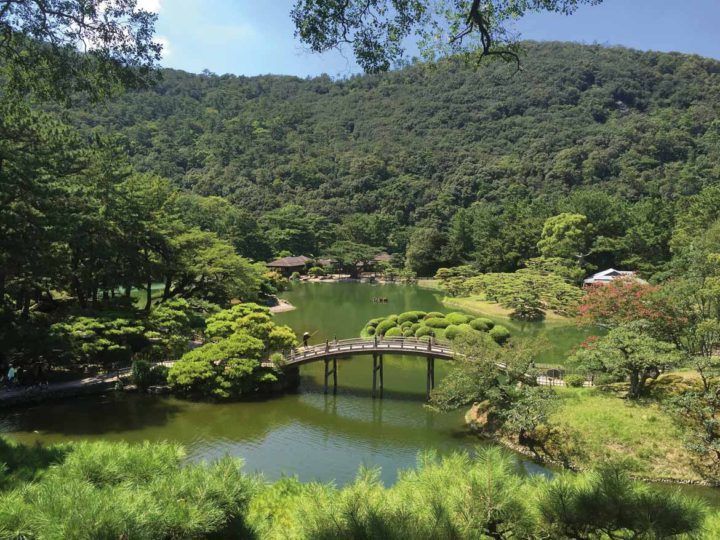 Japanese gardens are labours of love. Teams of trusty gardeners make everything tip top around tranquil tea houses, wooden bridges, streams of koi carp, waterfalls and the occasional Zen rock garden. In spring the trees bloom with pale pink cherry blossom, and autumn sees the leaves burst in shades of orange.
10. Try okonomiyaki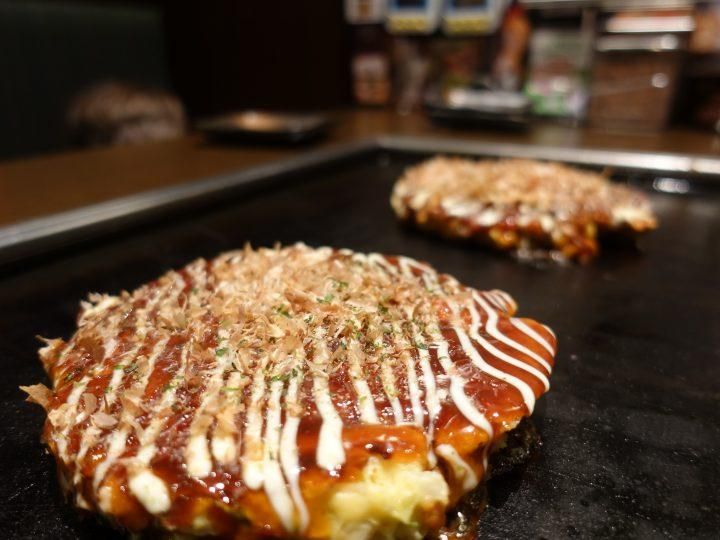 It goes without saying that you'll eat the best sushi and ramen of your life in Japan, but few first-time visitors are familiar with okonomiyaki. Prepare for your new favourite food.
These savoury pancakes can be found just about everywhere, but they originate in Osaka. In the Kansai region, a batter containing a combination of meat, fish and vegetables is fried, then topped with a sticky sweet sauce and Japanese mayonnaise. Best of all? You choose your own ingredients, so it's a great one for vegetarians.
Hiroshima also has its own layered versions with noodles. Which one's best? It's a much-contested honour – you'll just have to try them both and see!